As with most things this year, we won't be able to celebrate Mother's Day in ways we normally would. Isn't it amazing though that we have such amazing tech that helps us connect.
Here are some simple ways to doing something nice for Mum:
All about Mum – If your printer is working (and you don't mind using Mom), use this to record your child's thoughts about Mum. You could use the ideas and write them on nice paper instead of printing.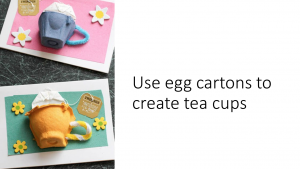 Something Crafty – here are a few simple crafts you can do with stuff you will probably have at home. Or use this colouring page. You can print as is or use a paint dabbing technique using fingers or cotton buds.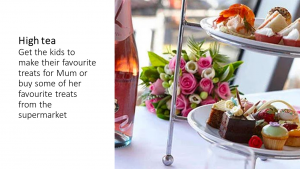 Something Different – want to take Mother's Day to the next level? Try one of these challenges or organise a high tea or virtual tour or live feed of her favourite museum, theme park, zoo. There are tonnes available. Here's some more.
Something Fun – try this quarantine would you rather game, have a games night, take the kids out for the afternoon, let her have a bath (if you have one) and include her favourite treats (eg chocolates, nice coffee, a glass of wine, candles, a favourite play list).
Mums have been working really hard in this season, so make sure you spoil her and say thank you!