Gathering online
 Please note, because of the COVID-19 pandemic we are not having full church gatherings, instead we are having church services online – you can join us by following these links:
– Facebook
– YouTube
To stay up to date, please see our Facebook page, or sign up to the CV news email.
—
We are located an easy walk from Wellington Railway Station (about 10 minutes) and there are bus stops very close to our building. Visit Metlink to plan your train or bus journey.
There's lots of paid parking available on the street, but we have also kindly been given permission to use the carparks of some nearby businesses. See the location of these below as well as their conditions of use – please show them thanks for their generosity by sticking to their guidelines.
Accessibility and facilities
There are two entrances from the street – one is access by stairs and the other by lift.
Our area includes a main auditorium with a social gathering area, with separate rooms for CV Kids and a room for parents with babies to use. Our accessible bathroom includes a baby change table.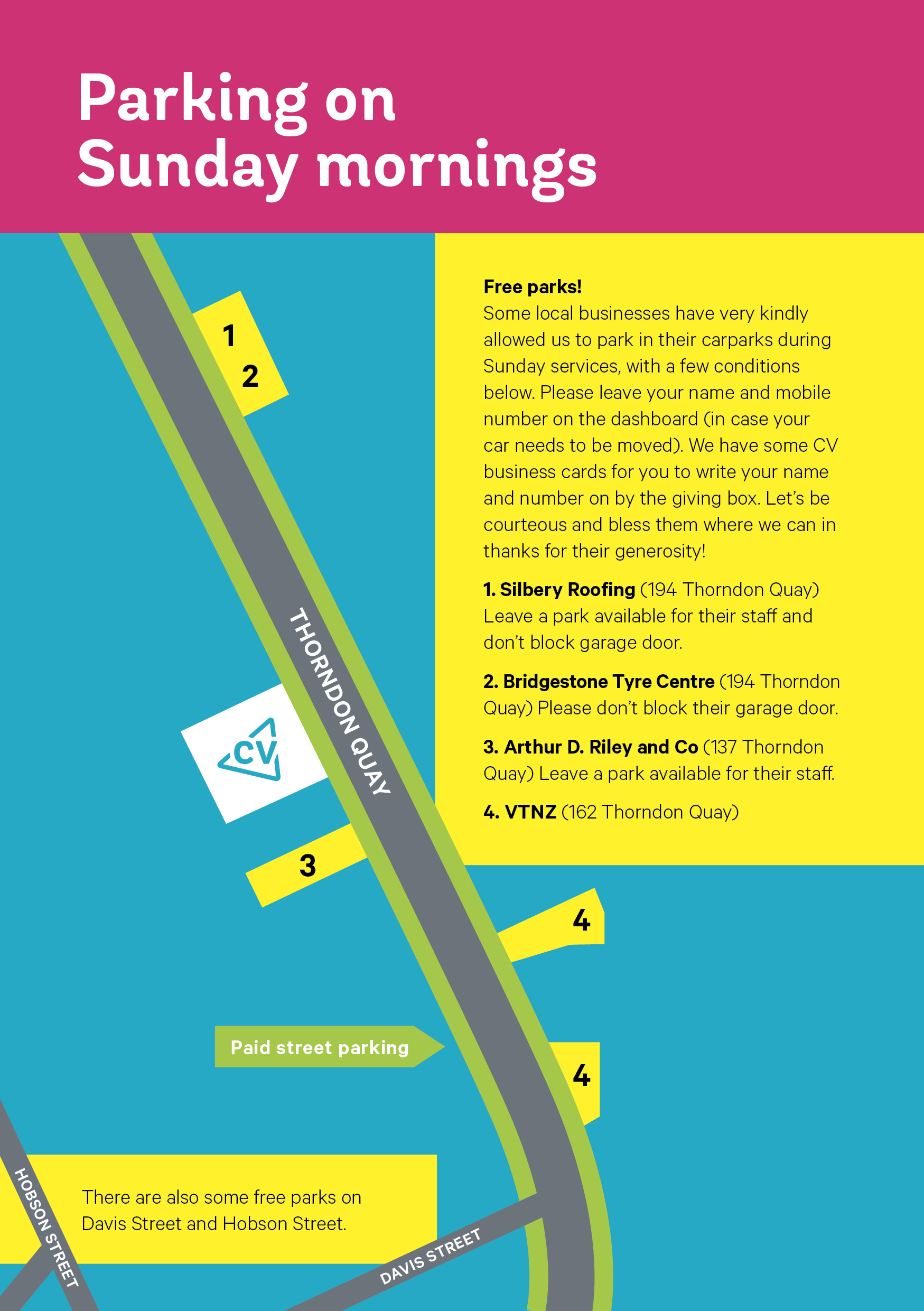 Find us
Level 2, 147 Thorndon Quay