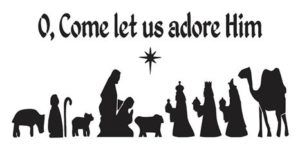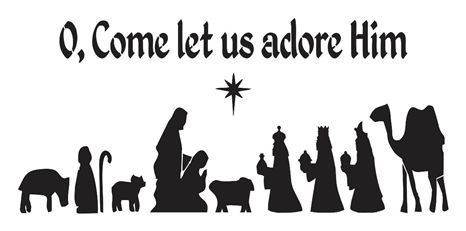 Adore (verb)
to regard with the utmost esteem, love, and respect; honor
to pay divine honor to; worship
to like or admire very much
Adore is not a word we use very often today. Unless you're French then you might say "j'adore" quite often!
It's a word that pops up at Christmas time, mostly in Christmas carols. So why use this word?
As you can see from the definition above, it seems to me it's like the highest form of love and respect. You would only use this word when speaking about someone very dear to you. It's a great word to describe our response to Jesus. The One that came to be with us, to show us the Father and to bring our salvation.
Listed below are some ideas of ways you might like to celebrate Advent as a family. May they bring you to place where you too can adore the Christ-child.
Many blessings
Andrea
Online Devotionals
#AdventChallenge – by The UK Bible Society. This year, take on 24 acts of kindness to show those around you there's more to Christmas than they might have first thought. With a choice of 3 challenges each day, you can take practical actions throughout Advent to share the meaning of Christmas with those around you. Also includes daily scripture reflections.
ADVENTure – by The Resource – an e-doc you can upload to your Kindle or just read open on your computer. This devotional takes you on a journey through the bible to understand God's amazing plan to send us Jesus. Has a useful navigational contents page.
The Case for Christmas Online Bible Study – by Lee Strobel. A four-week video Bible study you can do on your own, with the online community, or with friends and family. Plus, there are free downloadables when you sign up.
YouVersion devotionals – from the YouVersion app available on Apple and Android or view on their website. It's easy and it's free.
Advent Activities
Celebrate Advent – traditional Advent resources 
Christmas service calendar ideas – by Salvation Army. Print off the sheets, cut up and put into your own Advent Calendar.
Advent Activity Calendar – by Lifetree. Fun and simple activities to get your family talking. Includes conversation starters, prayer prompts and this or that fun. A great fun option.